News Release
FOR IMMEDIATE RELEASE
August 25, 2021
 Contact: media@thehia.org
The Hemp Industries Association's Board Welcomes New Directors: Jennifer Knaack of Koi CBD and La Vonne Peck of Native Network Consulting
Newly appointed members add cannabinoids and community development expertise to HIA leadership
VANCOUVER, Washington – The Hemp Industries Association today announced that Jennifer Knaack, Senior Director of Compliance and Science for Koi CBD, and La Vonne Peck, Co-Founder of Native Network Consulting, have been appointed to the HIA Board of Directors through 2022. The vacancy appointments were made strategically to advance two of the HIA's top hemp industry priorities: Elevating standards and sustainable development. "We are really lucky as an industry to have leaders willing to contribute their time and efforts to making it better," said HIA's President Mike Lewis. "La Vonne's background helping indigenous groups to approach this plant as a socio-economic opportunity for their communities is going to be invaluable to our efforts to help farmers get the most value out of hemp. And Jan Knaack's scientific expertise and focus on elevating standards are exactly what is most needed in the cannabinoids discussion we are having as an industry right now."
La Vonne Peck has more than 20 years of experience supporting the economic development of native communities, and has assisted 65 tribes with cannabis planning. "I hope having an indigenous citizen on the Board will open avenues in the future for our Tribal communities," said Peck, who is the former Chairwoman of the La Jolla Band of Luiseno Indians in Southern California, and a current member of the California Cannabis Advisory Committee. "We have a Board with years of experience, and I look forward to working with them," said La Vonne, whose company Native Networks Consulting has been a member of the HIA since 2016.
Jennifer Knaack, who earned a PhD in Pharmaceutical Sciences from the University of Southern California, will occupy the seat designated for a cannabinoids expert on the Board and act as Chairperson of the HIA's Cannabinoids Council, an ad hoc members group focused on elevating industry standards and scientific regulations that prioritize consumer safety. She has more than 15 years of experience in analytical chemistry including serving as a Laboratory Director and consultant for multiple cannabis testing laboratories.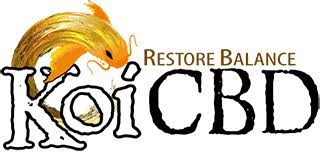 Of her new role, Jennifer said, "The HIA has made such a great impact on this industry. I'm excited to join the other members of the Board and, through the Cannabinoids Council, to continue advocating for the development of hemp products from a scientific perspective —one that extends through extraction and testing of final products, and that includes safety and mechanisms of action." Jen heads compliance and science for Koi CBD, a leading national producer and distributor of hemp extract products that is committed to the highest standards of scientific accuracy, consumer education, and safety.
The Hemp Industries Association Board of Directors, currently at 11 members, is the governing body for the association and has seen service by numerous prominent hemp industry and activist leaders over its nearly 30-year history. Nominations for HIA's 2021 Board Elections are underway now, with a slate of candidates to fill four upcoming vacancies to be announced in September. Business and farming members with at least two consecutive years of membership are eligible to stand as candidates.
ABOUT THE HEMP INDUSTRIES ASSOCIATION
Founded more than 25 years ago by a group of hemp business owners and activists, The Hemp Industries Association is a membership-based nonprofit trade association that serves all facets of the U.S. hemp industry through education, advocacy, and by fostering opportunity. Its mission statement reads: "To advance the hemp economy and educate the market for the benefit of our members, the public, and the planet." For more information, visit www.thehia.org.