The IRS describes an organization like the HIA as a "mutual benefit corporation with members," a classification that comes with specific regulations about how we do business and the rights of members. And the cumulative effect of all of those rules is this: the HIA is the most democratic type of nonprofit there is.
That is why elections are so fundamental to trade associations like the ours: When our members choose who among their ranks those they want to lead, they are expressing the values and priorities they want to see from the HIA.
With the 2021 election complete and the results certified (current members can access the formal Report to Members by logging into your member account and clicking Benefits–> Members Area–> For Members), members have selected these four members to serve on the HIA Board:
Board members are elected for three year terms beginning with the new year.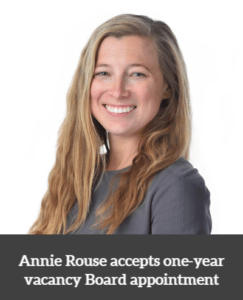 Please join us in welcoming this year's elected (and re-elected!) HIA Board members.
Additionally, the Board voted to appoint outgoing Director Annie Rouse (CEO of OP Innovates, Anavii Market, and Hemp Mellow) to the remaining vacant seat on the Board. Her appointed term also began January 1st and concludes at the end of the year.
The Board and staff would also like to thank outgoing Director Todd Runestad, Senior Editor at Natural Products Insider and New Hope Network, whose contributions to the leadership of HIA during this time were crucial. 
Finally, we cannot write about HIA leadership without mentioning the passing of Steve Levine, who departed this life on New Years Day. Steve made many contributions to better this world, including spending 17 years on HIA's Board —more than anyone else in our history. He was twice elected President, demonstrating the esteem his colleagues had for him, and made many seminal contributions to work of HIA, Vote Hemp, and the cause of legalizing hemp.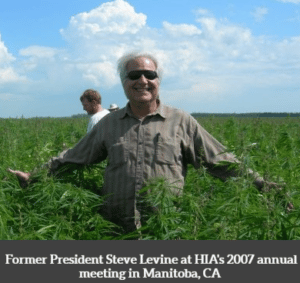 We will have more to say about Steve later, as the community is preparing to honor his life and works. But those who knew him are aware that this world is lessened by his passing, and those who didn't have the privilege should be aware of just how much he accomplished for hemp through his long, dedicated servant leadership. 
The HIA has always been an optimistic, purpose-driven organization, and the IRS label has never exactly fit right because we have always been about more than just the "mutual benefit" to our members. Members set the mission, and from its founding by luminary Chris Conrad nearly thirty years ago, this association has focused on how hemp can help heal the planet and improve people's lives. What sets HIA apart has always been its heart, and leaders who volunteer their time, passion, and expertise have always kept it beating.
To all of the candidates in the 2021 election: your courage and commitment in standing for election is sincerely appreciated. Thank you for the leadership example you set for our industry.
We welcome our newest leaders and look forward, optimistically, to the contributions they will make to this shared undertaking we call the Hemp Industries Association.
The HIA 2021 Election Committee
Rob Davidson, HIA Treasurer
La Vonne Peck, Director
Rick Trojan, Vice President