This week, the Hemp Industries Association welcomes renewing business members Abraham Paiss and Associates, Botany Farms, Hemp Benchmarks, and the Trusted Lab CBD, while welcoming new members Luxe Delta. members Mountain Zest CBD and Revolt CBD.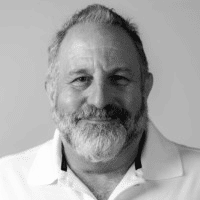 Entering the eighth year as HIA members, Abraham Paiss and Associates is a woman-owned strategic communications and business development firm based in Boulder, Colorado. Founded in 1996 by Neshama Abraham and Zev Paiss, they are dedicated to sustainable solutions and provide consulting services to companies and initiatives supporting people's well-being and the preservation of Earth's natural resources.
Renewing for their second year of membership in the association, Botany Farms is a Minnesota-based online retailer of craft hemp flower and hemp-derived cannabinoid products including CBD, CBG, Delta-8 and more.
Fourth year members Hemp Benchmarks is an independent price reporting agency that serves hemp cultivators, processors, purchasers, investors, traders, and other hemp market participants through validated, standardized wholesale price benchmarks and market intelligence.
Joining the Hemp Industries association out of Wisconsin is Luxe Delta, an online purveyor of premium hemp-derived cannabinoid products that include gummies, vape cartridges, and everything in between.
Returning for the second year of their membership in the HIA is The Trusted Lab CBD out of Dallas, Texas. Woman and minority-owned, they are an online retailer offering a curated selection of CBD and Delta-8 products.
Hemp Industries Association is a nonprofit, member-led, democratic trade association for organizations committed to building a sustainable, equitable, and thriving hemp industry. HIA farm and business members are bound by the Member Code of Ethics and receive numerous leadership, promotional, networking, learning, savings, and opportunity-related benefits. The only national hemp group to successfully defend the industry against DEA interference and advocate for the full potential of the hemp plant, the Hemp Industries Association has a nonprofit mission to educate the market and advance the hemp economy for the benefit of our members, the public, and the planet.